Guide on Creating the address in WebMail
1. To create an address record, click Address Book. In the 'New nickname' box, enter a nickname that you to represent this address record. Then click Create.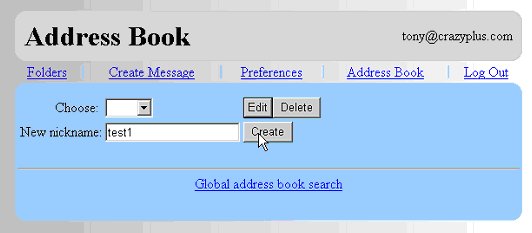 2. A new address record is now created. Enter the name for this address record in the 'Name' box and the email address in the 'Address' box click 'Add'. Repeat this step if this Nickname has more than one email addresses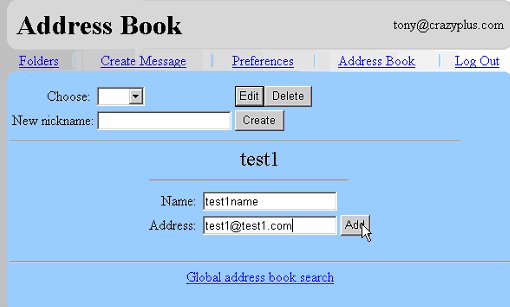 3. Repeat Step 1 to create additional address records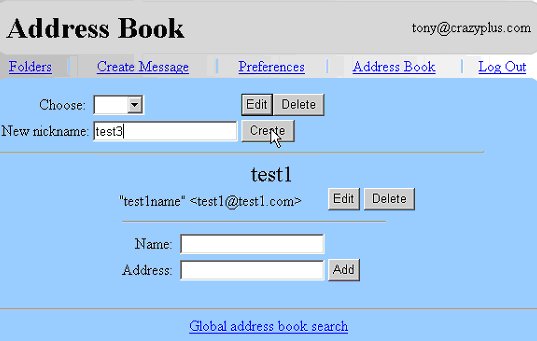 4. Now you can use the Nicknames you created earlier in the Create Message page.