User Guide on POP3 Accout on Netscape Clients
Note: We strongly recomend you to change to outlook express, it support multi languange better, if you are still using the netscape messenger 4.x, this page may help you.
Start netscape messager, chose edit, preferences: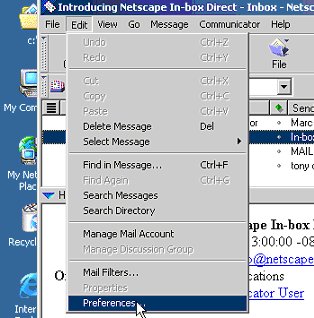 In the preferences, click mail server, then input the mail server username field, outgoing mail server and incoming mail server field.
Please note that the mail server username should use the format of:
mailusername%yourdomain.com
ie, if your email address was jane@yourdomain.com, then put jane%yourdomain.com here
in netscape, use "%", in outlook express use "@"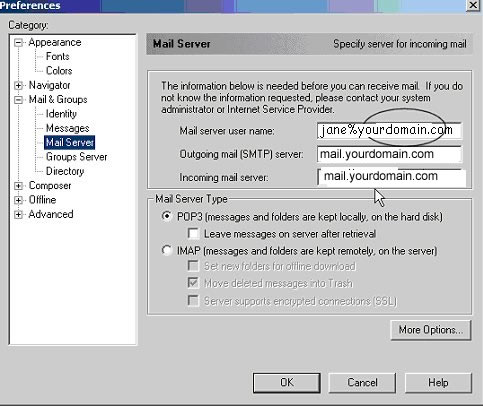 Then click Identity field, input the following item: your name, and email addrss