Guide On Setting Up Imap Email accout in Outlook Express
( For Advanced Users only !)
Start Outlook Express, Click tools, Accout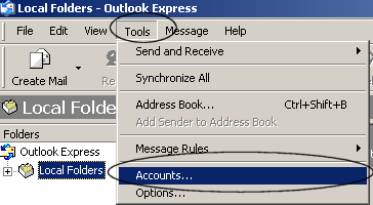 Then Click add, then chose mail

The internet connection wizard comes out, put your common used name here, eg. jane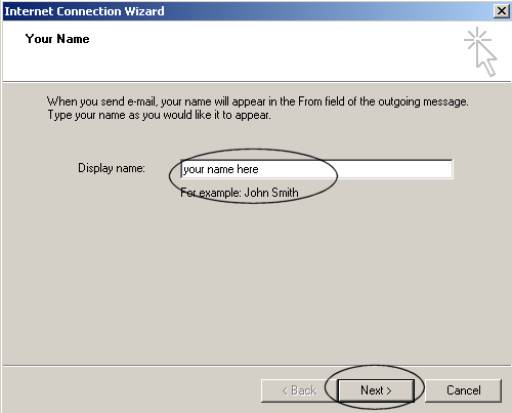 Then input your email address, eg. jane@yourdomain.com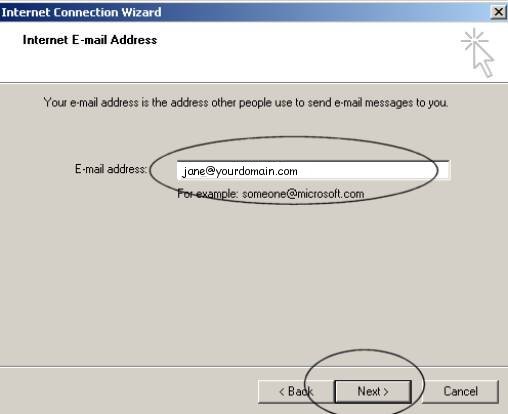 Then, input with the follwing parameters:
incoming email server type: IMAP
incoming mail server: mail.yourdomain.com
outgoing mail server: mail.yourdomain.com
example:
if your email address is jane@xyz.cn, you have to put in the following parameters:
incoming mail server: mail.xyz.cn
outgoing mail server: mail.xyz.cn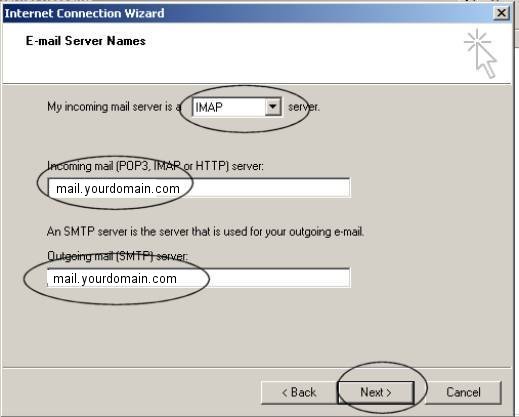 Then, enter the acount name for the server authenication, you should notice that the account name should be your email address, in full form (not just of name), eg. jane@yourdomain.com,
And input the password for the authentication, if don't want outlook expresss ask your password every time you start your outlook express, chose remember password.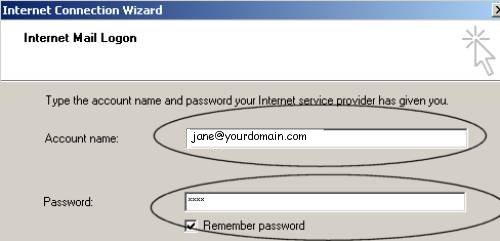 Chose finish for the congratulations screen, but your configuration does not finished yet, see next steps.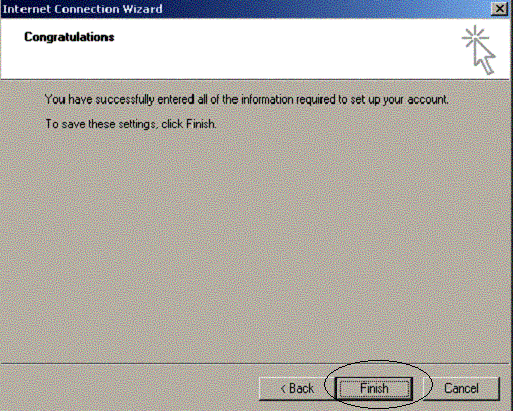 Then chose the account that you already create, then click properties.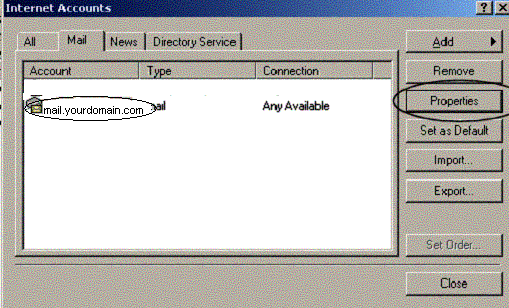 Then click the IMAP tab, in then imap tab, enter the following information, please make sure that these name are case sensitive, follow the instrutions exactly
Root folder path: (case sensitive!!)
Sent Item path: Sent (case sensitive!!)
Drafts path: Drafts (case sensitive!!)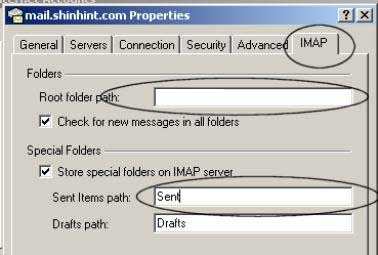 Then, on the advance tab, please change the outgoing mail server (smtp) to 587
Outgoing mail smtp port: 587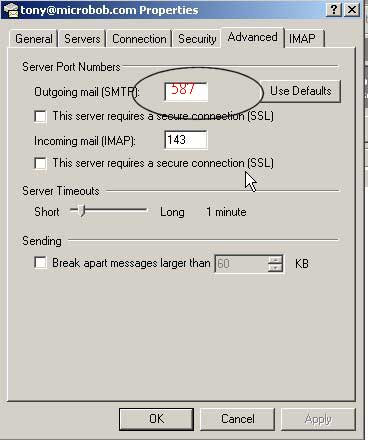 Then click the server tab, in the server tab, check the "my server requires authentication" check box, then chose OK.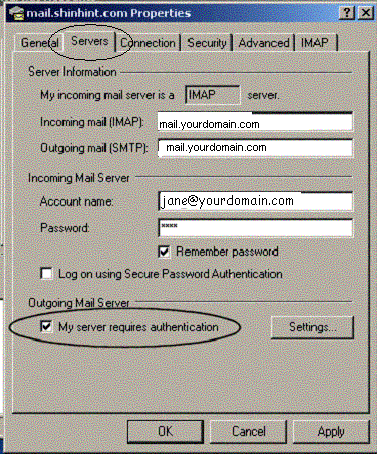 Then Click OK and chose yes for the following screen.